Far Cry 3
Edit
Signature Weapons are special versions of existing weapons in Far Cry 3 with a unique name, upped specs, and even custom paint jobs:
There are no Signature Weapons for the Launcher and special categories.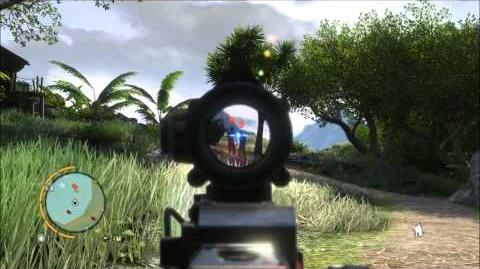 Acquisition
Edit
Signature weapons are usually unlocked by completing certain objectives. After unlocking the weapon, they may be purchased from the store or any self-service weapon locker. Liberating Radio Towers cannot earn you free Signature Weapons, but liberating all 18 Radio Towers will unlock the Bushman for purchase. Check the individual weapon pages for instructions on acquiring each weapon.
Far Cry 4
Edit
Signature weapons in Far Cry 4, along with new additions.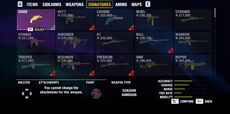 Ad blocker interference detected!
Wikia is a free-to-use site that makes money from advertising. We have a modified experience for viewers using ad blockers

Wikia is not accessible if you've made further modifications. Remove the custom ad blocker rule(s) and the page will load as expected.