Royal Palace is a location within Kyrat in Far Cry 4.
It is home to King Pagan Min himself and is the final resting place of Lakshmana. It is also the place where Ishwari Ghale (Ajay's mother) wants to rest in if the player choose kill Pagan Min in his helicopter, or let him escape Kyrat.
Inhabitants
Edit
This palace is based on Taktsang Palphug Monastery also known by its simpler name the Tiger Nest Monastery
The building has a red openable door just like what other outposts, fortresses and Ajay's House have.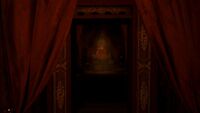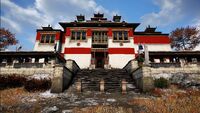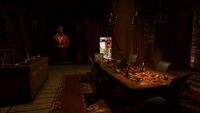 Ad blocker interference detected!
Wikia is a free-to-use site that makes money from advertising. We have a modified experience for viewers using ad blockers

Wikia is not accessible if you've made further modifications. Remove the custom ad blocker rule(s) and the page will load as expected.