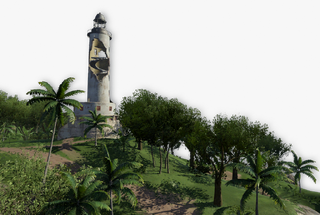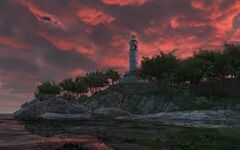 "The Rook Point Lighthouse was built in 1899, nine years after phosphate was discovered on the island. Nearly a dozen ships were lost along Rook's hazardous coastline before a group of private companies pooled their resources to build the lighthouse, at which point, ships continued to sink due to the real problem: that they were all piloted by French women."
— Survival Guide
The Rook Point tower is a large structure located in the South East corner of the North Island. It is the largest building on the island by far and it is the location of a Relic.
Ad blocker interference detected!
Wikia is a free-to-use site that makes money from advertising. We have a modified experience for viewers using ad blockers

Wikia is not accessible if you've made further modifications. Remove the custom ad blocker rule(s) and the page will load as expected.