Hoyt Volker
Talk

0
638pages on
this wiki
Hoyt Volker
The Tyrant
Name:
Hoyt Volker
Status:
Deceased
Role:
Antagonist
Age:
45
Date of birth:
April 19, 1967
Birthplace:
Johannesburg, South Africa
Nationality:
South African
Height:
5ft 8in
Weight:
190 lbs
Residence(s):
Rook Islands
Profession:
Slave Trader
Father:
Unknown Mining Boss
Marital status:
Single
Played by:
Steve Cumyn
Games:
Far Cry 3
"After a brutal upbringing by his father, a South African mining boss, Hoyt Volker swore to outdo him. As an adult he manoeuvred to the head of a consortium of pirates by undercutting the boss politically and then literally, finishing him off in front of his family. Today he runs his operations out of Rook Island and commands his own private army of bloodthirsty mercenaries."
— In-game description
Hoyt Volker is the primary antagonist of Far Cry 3. He is described as 'armageddon' compared to Vaas and works in slave trafficking and murder.[1] He is the leader of the Privateers and also rules the Southern Island. According to Dennis, Hoyt was the source of "all the evil" happening on the island.
Biography and Personality
Edit
"We have a special on this month; your very own island, for the head of Jason Brody"
—Hoyt to his Privateers.

Like most of the game's antagonists, Hoyt Volker appears to be sadistic and mentally unstable. He is shown ruthlessly torturing and executing innocents. He is very smug and self-centered, and has a somewhat sarcastic attitude. Despite not being very masculine, Hoyt is a skilled knife fighter, claiming he has been fighting with knives since before Jason was born. Because of his menacing South African accent, he usually rushes his vowels, especially at the end of his sentences e.g. "We'll discuss business" becomes "We'll discuss besnus." He also puts emphasis on words like "here" and "clear", pronouncing them as "heya" and "cleya".  He despises the natives of Rook Islands, describing all of them as savages and orders his men to kill any natives on sight. He is also more than willing to kill anyone who is allied with the natives.
Later in the game, Sam, Jason and Hoyt play a game of poker, with Sam planning to assassinate Hoyt during the game. Hoyt, aware of the plan, stabbed Sam in the neck during the game while Jason watched at gunpoint. Hoyt decided to raise the stakes and said he would cut off one of Jason's fingers every time he lost a round. After getting half of his left ring finger cut off, Jason blacks out and fights Hoyt in a dream sequence. Hoyt is eventually defeated after being stabbed through the neck and the head with both Jason's and his own knife (There are alternate endings to this battle depending upon whether you successfully, or unsuccessfully respond to the closing buttons of the quick-time event). Jason comes to, revealing that he not only killed Hoyt, but at some point killed every guard in the room as well.
Hoyt is briefly seen in the beginning of the game telling Vaas to stop scaring Jason and his brother, Grant.
It is implied by Sam that the only reason why the privateer attire will work for Jason is because Hoyt has never seen Jason's face, he only knows that he has Rakyat Tattoos, however, in the basement at Hoyt's stronghold, one of the privateers is watching the video from Jason's camera, which shows Jason's face multiple times and even has his brothers calling out for him, implying that the video has been made public around the island, so it should be assumed that Hoyt also watched it.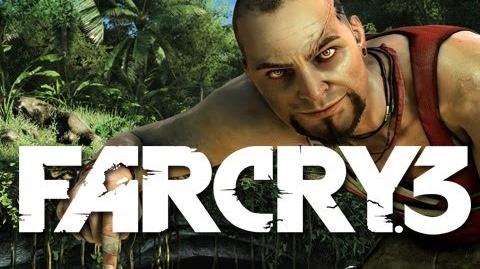 References
Edit
Template:Infobox