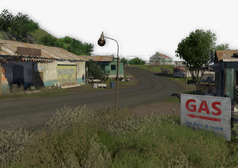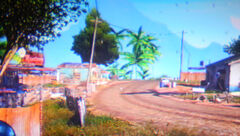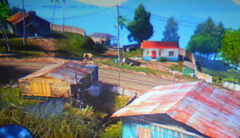 "Gaztown is named after its Australian founder, Gaz Whittier. Whittier was the son of an oil magnate and moved to Rook Island with the intention of expanding his father's corporation into phosphate mining. The plan worked well until the phosphate ran out."
— Survival Guide
Gaztown is a small village located in the Krige Valley region on the southernmost island in the Rook Islands. It is located on the western side of southern island perched on a cliff overlooking the ocean.
One of the island's main roads passes through the middle of the village. The village itself is home to a few small businesses that serve the locals and a small church.
Gaztown, when compared to other villages and towns in the islands, appears to be a well maintained middle-class village. It is a stark contrast to the poverty-stricken settlements scattered throughout the Rook Islands. It, unlike Thurston, is not controlled by privateers.
Ad blocker interference detected!
Wikia is a free-to-use site that makes money from advertising. We have a modified experience for viewers using ad blockers

Wikia is not accessible if you've made further modifications. Remove the custom ad blocker rule(s) and the page will load as expected.