This is a detailed map of the southern sector of the Bowa Seko region.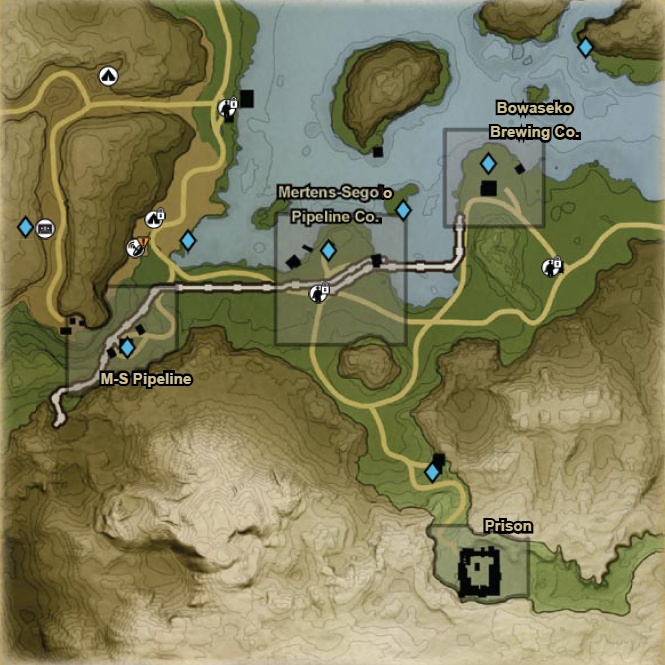 Legend

UFLL HQ

Safe House

Jackal Tape

APR HQ

Bus Station.

Golden AK-47

Underground HQ/Cell

Bar

Diamond Breifcase

Town

Cellular Antena

First Payment

Guard Post

Weapon Shop
Ad blocker interference detected!
Wikia is a free-to-use site that makes money from advertising. We have a modified experience for viewers using ad blockers

Wikia is not accessible if you've made further modifications. Remove the custom ad blocker rule(s) and the page will load as expected.