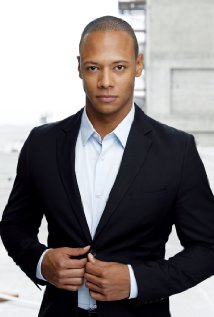 Emerson Brooks is an American film, television and voiceover actor. He has made appearances in major television shows like Lost, Lie to Me, 24, N.C.I.S. and in films including Terminator: Salvation and Super 8. He has lent his voice and movements to over 20 video games and has had the opportunity to be a part of the highest grossing video game franchises in history: Call of Duty and Grand Theft Auto. In 2012, he won an NAACP Image Award for Outstanding Actor in a Daytime Drama for his critically acclaimed performance in All My Children. Prior to becoming an actor, Emerson joined the Army and received a commission as an Infantry Officer. He finished his degree at the University of Arizona, earning a Baccalaureate of Science in Business. After his college graduation, he worked in Washington D.C. as an Engineer in the aerospace industry. In 2004, he moved to Los Angeles to pursue his true passion for acting.
Dying Light (Video Game) 2015
Spike (voice)
Far Cry Credits Edit
External Links
Edit
Ad blocker interference detected!
Wikia is a free-to-use site that makes money from advertising. We have a modified experience for viewers using ad blockers

Wikia is not accessible if you've made further modifications. Remove the custom ad blocker rule(s) and the page will load as expected.