Bowa-Seko
Talk

0
640pages on
this wiki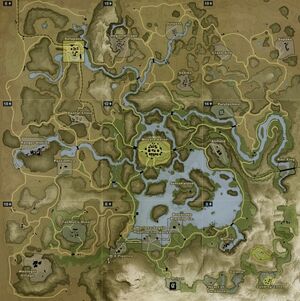 Bowa-Seko is the southern region of the country in Far Cry 2. The region will be unlocked after the player finishes all primary missions in Leboa-Sako. Mosate-Selao is the town where the factions resides. The town is under ceasefire, but some of the roofs have ladders which the player can use to snipe someone but not be detected in doing so.
This area first features the Assault Truck and Swamp Boat with the M2 .50 cal and Mk 19 for use by the player. Bowa Seko seem to be somewhat more devopled than than the northern region, Leboa-Sako. This can clearly be seen in the town Mosate Selao.
This area also features a large lake, Lake Segolo, in the center as opposed to the rivers in the Leboa-Sako. Lake Segolo also has several islands in it.
Locations
Edit