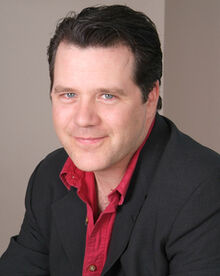 Alain Goulem began his career when he was eight years old. In 1980, he made his film debut in the Canadian thriller The Agency. Since then, he has appeared in films like The Boys of St. Vincent, Hiroshima, Bon Cop, Bad Cop, Snake Eyes, and Deadfall. Goulem has also appeared in TV shows like The Boy, Tripping the Rift, and 18 to Life.
Apart from his screen experience, Goulem has worked on stage, most notably with William Hurt in the Manitoba Theatre Centre production of Richard III. He also spent a season at the Stratford Shakespeare Festival. Goulem is also a voice actor for video games, and has contributed to series like Assassin's Creed, Splinter Cell, Rainbow Six, Prince of Persia, and Far Cry.
Goulem lives in Montreal with his wife and four children.
Far Cry 3 (Video Game) Agent Willis Huntley (voice)
Far Cry 4 (Video Game) Agent Willis Huntley (voice)
Assassin's Creed: Rogue (Video Game)  Samuel Smith (voice)
Assassin's Creed: Unity (Video Game)  Charles Gabriel Sivert (voice)